Hello and Happy August!
I hope you're all having a pretty great/alright month so far! We haven't been posting lately and this next week will be pretty busy too but we promise to get back on it soon after! (We're super sorry and we'll try our best to make up for it) We're a week into the month which is slightly late but I thought that I'd still share some of my TBRs!
I'm a pretty slow reader because I like to take my time to really absorb all the details but I guess we'll see how I do this month. Do you read at the speed of light or what? Tell us all about it! I mean you can have a reading routine and we won't judge. Anyways, there's a bunch of fantastical books to read and this is actually my first shared TBR list so here we go! 🙂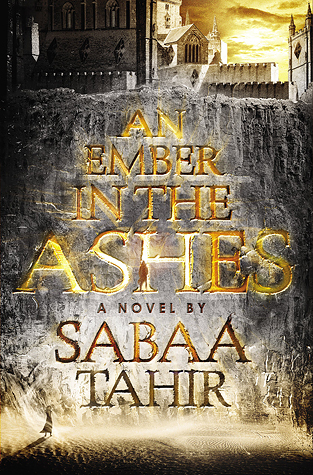 1. An Ember in the Ashes by Sabaa Tahir
Yes, I personally still haven't picked this book up. I've heard TONS about it and they're basically nothing but good reviews. The thing about super hyped books (which we all know about) is that when it's finally into your hands you can't wait to read it and when you finally do, you feel somewhat… disappointed. Nevertheless, I hope that this won't be the case because I'm still super excited to start it!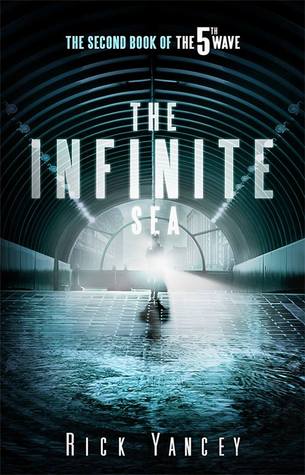 2. The Infinite Sea by Rick Yancy
I read The 5th Wave (Book #1) a few months ago after I heard about it and I mean, it was alright. I heard that there's going to be a movie coming out for The 5th Wave in 2016 so to be honest it made me a bit more interested in reading it. So I'm going to read the sequel probably some time soon. I think the book cover for The Infinite Sea would look great as a movie poster and personally the feel of the books and cover reminds me of The Maze Runner for some reason too.
3. Go Set a Watchman by Harper Lee
Most everyone had to read To Kill a Mockingbird at school, right? So when I did read it, I liked it way more than I expected and I especially loved all the wise sayings from Atticus. When I heard that the sequel was coming out this summer, like anyone I was really intrigued. However after reading some reviews, there were some pretty mixed feelings about the book… I guess I'll find out for myself what has become of grown up Scout! (The ham costume in TKAM though… I found that funny for some reason. Am I the only one? Probably. :P)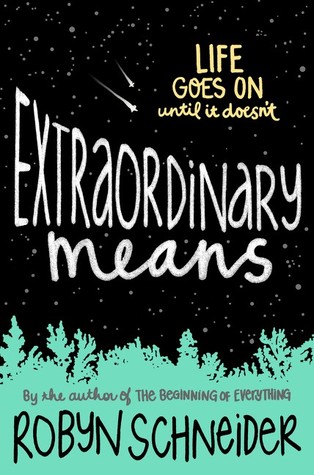 4. Extraordinary Means by Robyn Schneider
As you may know I finished The Beginning of Everything last month and so I wanted to pick this book up. To be honest though, it sounds quite predictable at some points since it's another one of these "hospitalized-ish teens" books but I don't know, I might enjoy it. Or not. Time will tell… actually I guess I will tell… you. I also can't help but like these types of covers with the doodle-y type font and things.
I picked this book up at the library after flipping through it thinking that it seems interesting because well, it's written in free verse and multiple POVs which I just really like. Sometimes with certain free verses the lines seem choppy because they're cut off at odd places and it doesn't give you the same flow but it also highlights certain words and phrases. I guess I'm going to be reading this sometime soon as well!
---
I hoped you enjoyed seeing my relatively short TBR list for this month. Have any of you read these books before? Any other books you would recommend to us? Tell us about it! Like I said, I'm a slow reader so I'm going to try my best to finish these books this month but I'm really excited.
Thanks for sticking around and remember to keep smiling!
Thought of the day: That moment when you can't stop smiling because of books. 😀